Shearling skin : Winter accessories
With the same focus on both sides of the hide, its dual appearance, glazed leather and fur, the sheepskin shearling.
All the following accessories are made in Paris by a master furrier craftsman expert in shearling.
A STROGOFF Russian hat, classic and comforting, a STARSKY woolly hat that rolls out, and inseparable twin mittens that will leave your hands to only get stuck to each other and never get lost.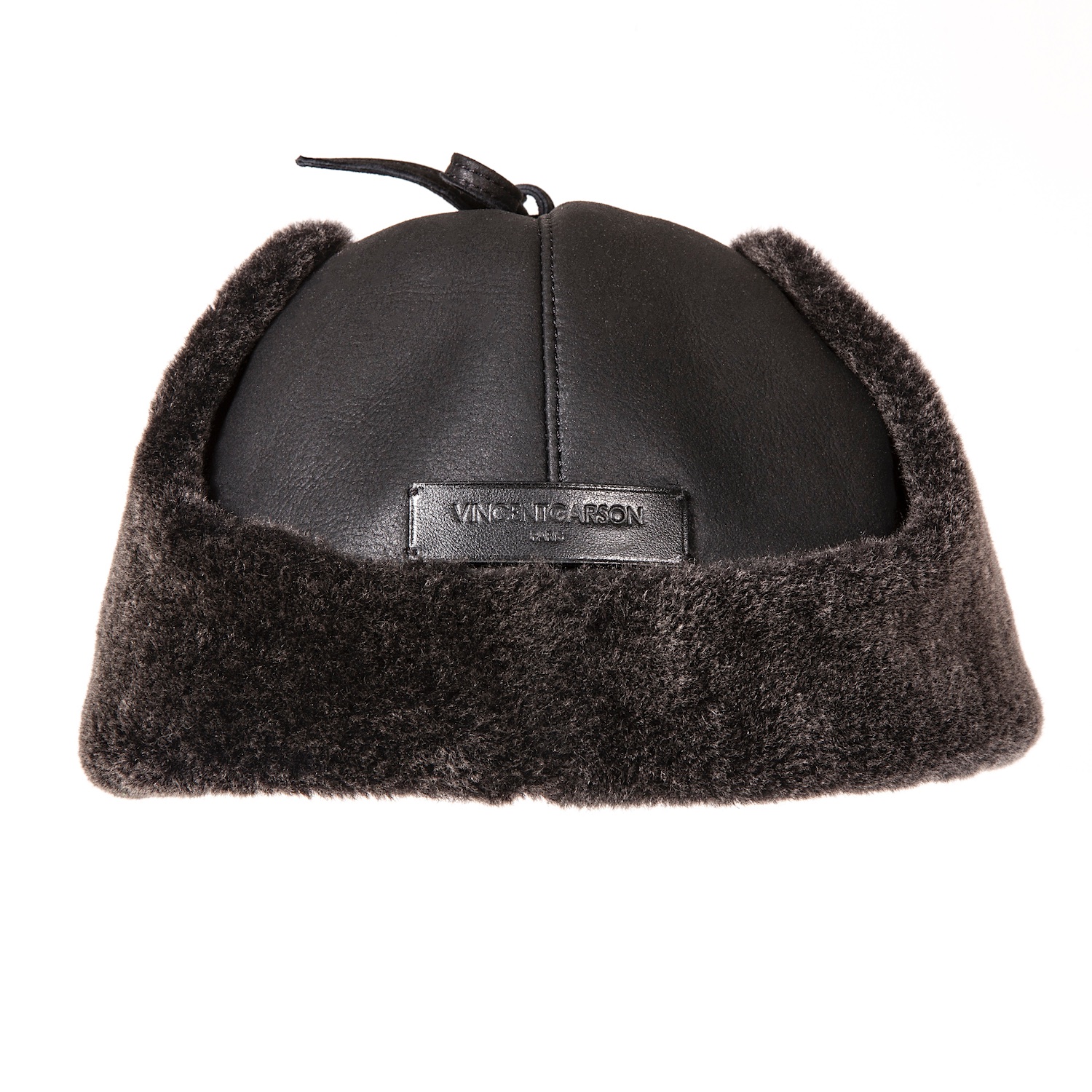 STROGOFF: An ushanka, midway between Siberia & Saint-Exupery
STROGOFF is cut in shearling skin, glazed finishing, Noir or Marron.
STROGOFF can be worn like a Russian ushanka, on the top of the head, or in the manner of the early 20th century pilots with the earflaps down.
STROGOFF ushankas come in two sizes and colours: Carbone and Havana.
STARSKY: the woolly hat that reconciles Rappers & Hipsters
STARSKY offer a real liberty of style and interpretation. Cut in shearling skin, its thermal protection is unrivalled.
STARSKY can be worn with the edges rolled up for a marine look or completely rolled out and draped on the head in a streetwear spirit.
STARSKY is offered in two finishes: Oiled leather or suede, and two colours: Carbone or Havana.
The characteristics
BJÖRK
Mittens
Shearling Sheepskin
Hot-stamped logo on each mitt
Dimensions: 26,5 x 10,5 cm
Reference: TM31000 (Huile) & TM31001 (Daim)
STROGOFF
Russian type / Ushanka hat
Shearling Sheepskin
2 sizes
Height: 15,5 cm
Reference: TMV1000
STARSKY
Cap
Shearling Sheepskin
2 sizes
Reference: VST3001
Size 1: head 58 cm & height 23 cm
Size 2: head 61 cm & height 25 cm
IPAD SINGLE "PEAU"
1 compartment pouch
Full-grain calfskin leather with suede finishing or full-grain calfskin leather lining in leather suede finishing
Logo with lasered letters "VG"
Dimensions: 28,3 x 20,3 cm
Reference: VIP4001
IPAD DOUBLE "PEAU"
3 compartments pouch
Full-grain calfskin leather glazed finishing and leather lining
Logo with lasered letters "VG"
Dimensions: 28,3 x 20,3 cm
Reference: VIP4002