About Vincent Garson
Vincent Garson is a French designer trained at the prestigious Parisian 'Chambre syndicale de la Haute Couture'. (Haute Couture Business Council)
After learning his craft at Christian Lacroix, Paco Rabanne, Oscar de la Renta for Balmain and Alber Elbaz for Guy Laroche, he moved into the urban streetwear scene where he collaborates on and initiates new lines for Com'8, Unkut, Chevignon, Airness …
He created and developed a specific clothing line for Djs, "VGarson Dj's Wear", featuring a patented system that allows DJ's to wipe vinyls directly onto their T-shirts. His proposals appealed to artists who soon asked him to create music video costumes (Asa, Savages.. ), while music labels came to him for artistic direction in their projects.
Meanwhile, as a Costume Director in the movie industry he discovered new perspectives and a new way to live his creativity, a group experience, a common project.
"It is a whole new reflection about the garment, the way it flows on the body and its interaction with the psychology of the character and his movements."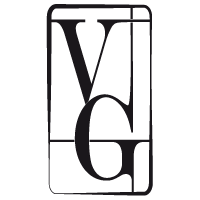 Gradually, two mediums emerge as fundamental pillars of his work – motion and transformation.
In an over-saturated fashion industry that can rely on ambiguous production processes, he studies the garment as an object in motion subject to interpretation and questions the concept of luxury.
"After 20 years of creating around the world, it is time for me to work under my own name. My constant concern is to deliver an uncompromising level of craftsmanship whilst shaking off the luxury dogmas.
Free from constraints, taboos or limits, I want to build a universe anchored in traditional craftsmanship that projects all my contemporary creative freedom."
Vincent Garson
What's the definition of a luxury good today?
It is a timeless object, something that is kept and can be passed down, an object whose legitimacy lays in the patience and the exceptional mastery of the craftsman who spent endless hours shaping it. An object that owes its respectability to the man who crafted it, to the level of detail, the excellence involved, the quality and scarcity of the fine materials selected and the fertile dialogue between the designer and the craftsman.
The bag imposes itself with its cleverness, the reinterpretation of its functionality, its ergonomic and technical simplicity, its versatile concept and ways of wearing it.
It is all about motion, travel, movement and transformation of the hide.
Vincent Garson opted for a 100% French fabrication, resulting from the subtle association of various metiers and the delicate composition of a team of prototypists working in an environment of mutual respect in which members are individually selected for their own talent. (like the X-Men!)
This is the reason why each prototypist is presented through a common Q&A in which they individually explain their relationship to the product, the brand and the creation of a fruitful dialogue with the designer.
In a nod to gender issues, VINCENT GARSON sounds feminine or masculine depending on the accent!
He designs a collection of leather goods and accessories and develops a contemporary masculine wardrobe, ingenious in its creativity and functionality.
He works with French hides, top-grade sellier calf and full grain vegetal leather.
He selects full, un-split skins from which he uses the texture, with no lining, on both sides full grain and suede. He contrasts the suppleness and robustness of the sellier calf that will acquire an attractive lustre over time to lively vegetal leathers which will bruise, soften and develop a warm patina over the years.
The sellier calf is developed in Noir Carbone and Cognac with finishing details in vegetal leather Acajou.