SO-USE : A shape revolution
A tubular, futuristic concept, midway between the ghetto-blaster and the decompression chamber
SO-USE is conceived as a leather exoskeleton, like a space capsule.
In three phases, SO-USE depressurises the spacecraft…
Phase 1: The capsule is hermetically locked
Phase 2: Strap drop
Phase 3: Opening of the airtight chamber
SO-USE is adaptable to the volume contained in the membrane bag. The belt-strap fits around the exoskeleton across wide leather loops.
SO-USE is designed like a piston, transformable in shape and volume.
SO-USE is offered in two sizes: one over size sellier calf Carbone and one medium sellier calf Cognac.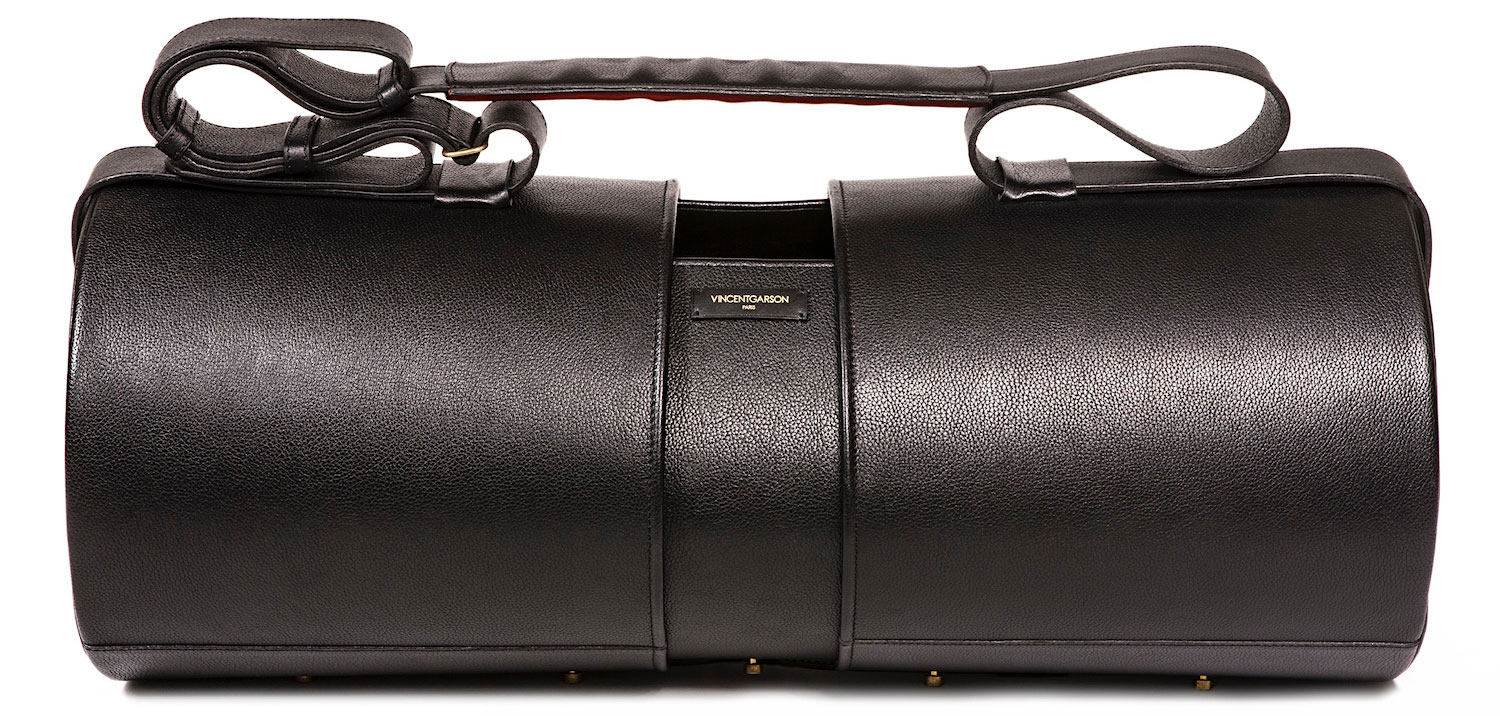 The characteristics
Cross body and removable, ajustable leather shoulder protector strap
Full-grain drummed calfskin leather
Golden hot-stamped leather logo
Antiqued brass ornments
Tone-on-tone sellier stiching
Black raw edging
Black alcantara lining
OVERSIZE CONCEPT
Weight: 5,3kg
Dimensions: 65,4 x 29,3 x 29,3 cm
Opening width: 120 cm
Reference: VSO1102
SINGLE CONCEPT
Weight: 3kg
Dimensions: 47,3 x 25,2 x 25,2 cm
Opening width: 90 cm
Reference: VSO1101