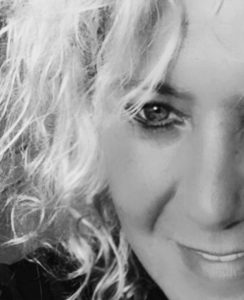 Production: Brook & Dune
Each prototypist is presented through a common Q&A in which they individually explain their relationship to the product, the brand and the creation of a fruitful dialogue with the designer.
– Who are you?
Technical Director, modelist, leather goods prototypist / co-managing director of "Schmitt et Pinet" SAS.
– Your background?
At 19 years old, I obtained my Haute couture modelist diploma. I became a modelist assistant in a luxury leather good workshop called « Kuc ».
For the past 17 years, I have been given the unique opportunity to develop my skills as a modelist and leather goods craftswoman in a production department.
I really pushed my creativity to new heights during 12 years at "Jean Paul Gaultier", splitting my time between fashion show accessories, events, haute couture clients and collections. Now is the start of a new adventure: "Schmitt et Pinet ", a leather goods brand and consulting service, always defending the knowledge and the finest craftsmanship in the design.
– How did the Lazarus project and universe inspire you?
The traveller, who goes across the world "Made in France". A connoisseur who appreciates beauty and who can wear any item from the collection in different ways depending on their mood.
– How about the concept of the model?
It's all about contrasts – beautiful leathers, no lining, impeccable finishes, bi-material, two-tone.
BROOK doctor bag – vintage inspiration with a modern twist.
DUNE backpack – conceptual and connected .
– How did you work on the model you developed?
In close collaboration with the designer to understand his universe and bring him the relevant savoir-faire.
– What is your conception of luxury?
It is the power of acquiring a coveted object produced with respect to traditional craftsmanship. An object that can be passed down from one generation to another.