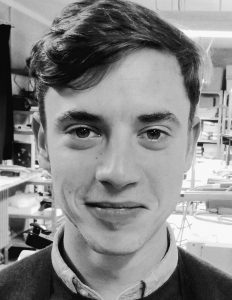 Production: Inception / Metamorphosis
Each prototypist is presented through a common Q&A in which they individually explain their relationship to the product, the brand and the creation of a fruitful dialogue with the designer.
– Who are you?
I am Sylvain Cochet, I am a leather goods prototypist and I am 26 years old.
– Your background?
After my baccalaureate, I desired something tangible. I discovered leather goods craftsmanship by chance during an apprenticeship. Lucky draw! I worked in luxury houses, from trainee to prototypist. I see leather goods as a mix between technicality and aesthetics. The rigor required stimulates me a lot. I have been making bags for five years now and it has become a real passion.
– How did the Lazarus project and universe inspire you?
I worked on the Inception and Metamorphosis projects. If the Transformers had bags, they would be Lazarus! Those pieces are rough, thorough and precious – I love this.
– How did you work on the model you developed?
I found Vincent's sketches awesome! Good technical solutions were needed to meet the aesthetic result. It is via Facetime that I narrowed Vincent's requirements. We went through intense working sessions to find the right balance between creativity and technical constraints. It's been an amazing long distance collaboration!
– What is your conception of luxury?
When I work on a project, I have the same feeling as if it was a question of life or death. For me, luxury is a craftsman who gives the best of his knowledge, regardless of anything else.